Day in the Life: An Office Manager in a CRE Brokerage
Turner Levison | July 11, 2019
Another day at work is about to begin. Even before stepping in the office, you already know there's a pile of work waiting for you to complete. Either the printer is broken again or the phone won't stop ringing — anyways, there's always an endless load of tasks to do.
Here, we'll explore how CommissionTrac will solve all your spreadsheet woes by simplifying your work into a single all-in-one back office platform.
With your new free time, you'll have the opportunity to actually be proactive, not reactive, at work and live your life a little more.
Life as an office manager

before

CommissionTrac:
After sending your kids off to school, you arrive to the office where an agent asks about details in the deal they brought in last week and refill the printer while you're at it. You add that on your mental to-do list as you enter your office, but you check for any pending transactions first since that's always your first task.
Before you can even sift through all your emails, your boss calls and asks for you to prepare for a meeting. It's not long before you forget to do what the agent had asked for this morning.
"I do have so much on my plate, and I'm constantly feeling like I'm scrambling to keep up with my work."
The next few hours are mix of pure chaos and a few minutes of focused, productive work. But the reality is that you're constantly juggling a million different priorities, and they vary from figuring out how to fix the sink to tracking down the paperwork on the status of their compliance.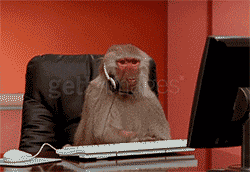 Marketing and managing listings also somehow ended up on your plate, and your head is spinning from switching context so many times a day.
Later that afternoon, the same agent from the morning comes back to remind you of the things he needs, and you scramble through all your spreadsheets to find all the details he asked for.
That's when you see it — a big fat discrepancy between two spreadsheets.
You panic, trying to scramble to figure how this error could have happened and when it happened and what the original was supposed to be. You tell him to come back in a few hours after you sort it out.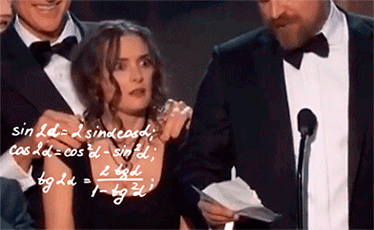 Then you get a visit from another agent asking for the managing partner who is on vacation. You look through all your contact lists to find any way to contact him somehow, but there doesn't seem to be any signal on the opposite end. You can only tell the agent that she has to wait for the boss to come back in order to get help or direction on the issue they have.
After another busy day at work, you finally make it home to cook a late dinner for your family. Your kids are hoping that you can join them in a game of frisbee but you just don't have the energy to do anything but hit the sheets.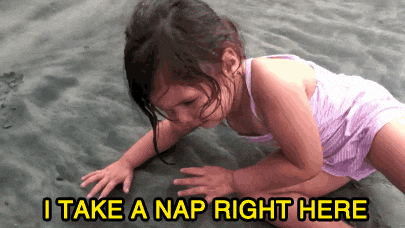 Before lights off, you quickly scroll through Instagram, admiring all your friends that are enjoying nights out at new restaurants in town and vacationing across the globe. You wish you could spend more time with your family and friends, but work is simply consuming all of your time and energy.
Life as an office manager

after

CommissionTrac:
Like normal, every morning starts with checking pending transactions. With CommissionTrac, this will only take a quick second to check. Plus, processing and billing are included so there's no need to look through all the spreadsheets you used to have. You quickly go to restock any supplies in the office that might be used today.
The managing partner asks for a report for more transparency on the status of the brokerage, and you pull it up and send it to him in seconds.
His jaw drops with how fast that was. He asks a few more questions, and you're able to answer every single one with a few clicks of a button in CommissionTrac.
Not only can he not believe it, but you're relieved that you can answer these business-critical questions in a flash. You're confident you've just contributed to the bottom line of the brokerage — something you couldn't say before.
"If you need to go back to look at a transaction and you're sitting at your desk, I don't have to get up and physically pull a file anymore. I log onto CommissionTrac, and I search for the deal. Everything that I need to know is right there."
Now that you don't have to worry about filing spreadsheets and preparing payroll, you can get started on more meaningful tasks. You remember that it's almost the 10th anniversary of your brokerage and plan out details to throw a party. You think about inviting many of your clients to strengthen the relationship between them and the firm.
Your boss immediately approves of the idea and is glad that you've taken on the role of being proactive in the office. They could really use more brain power.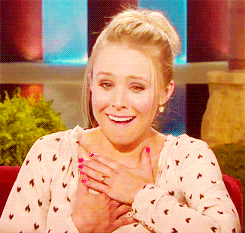 Plus, you can't help but notice how quiet it is in your office. That's because all of the agents are happy checking the status of their deals and comps straight from their mobile phones. No more "Is the check in yet?" or "Hey — I think my commission is incorrect."
"My agents absolutely friggin' love using CommissionTrac. They check all of their commission data and deal status right from their phones. Once the lease gets signed, now my brokers are involved, so they're using the product. It's just really great to have everything in one place."
You also start brainstorming ideas on how to speed up the marketing process a little faster now that you have all of this free time.
Plus, let's not forget that you were able to send invoices with a few clicks of a button.
After finishing the last quick task of processing broker payouts using CommissionTrac, you call it a day and prepare to head back home. You can finally take time to spend with your kids at home.
Plus, you're not even that tired from work since all your tasks have been simplified so much. Live the life you want.
This blog post written by Ashley Jian, Marketing Associate at CommissionTrac.
Dreaming about the after? Check out CommissionTrac
If sounds like the "Day in the Life" that you want, it's time to make a change. Your brokerage can no longer keep dealing with the endless spreadsheets and lack of transparency. Schedule a demo with CommissionTrac so we can show you what life should be like at work.
To read about "Day in the Life: Managing Partner in a CRE Brokerage," click here.
To read about "Day in the Life: A Controller in a CRE Brokerage," click here.
Subscribe to our weekly updates!